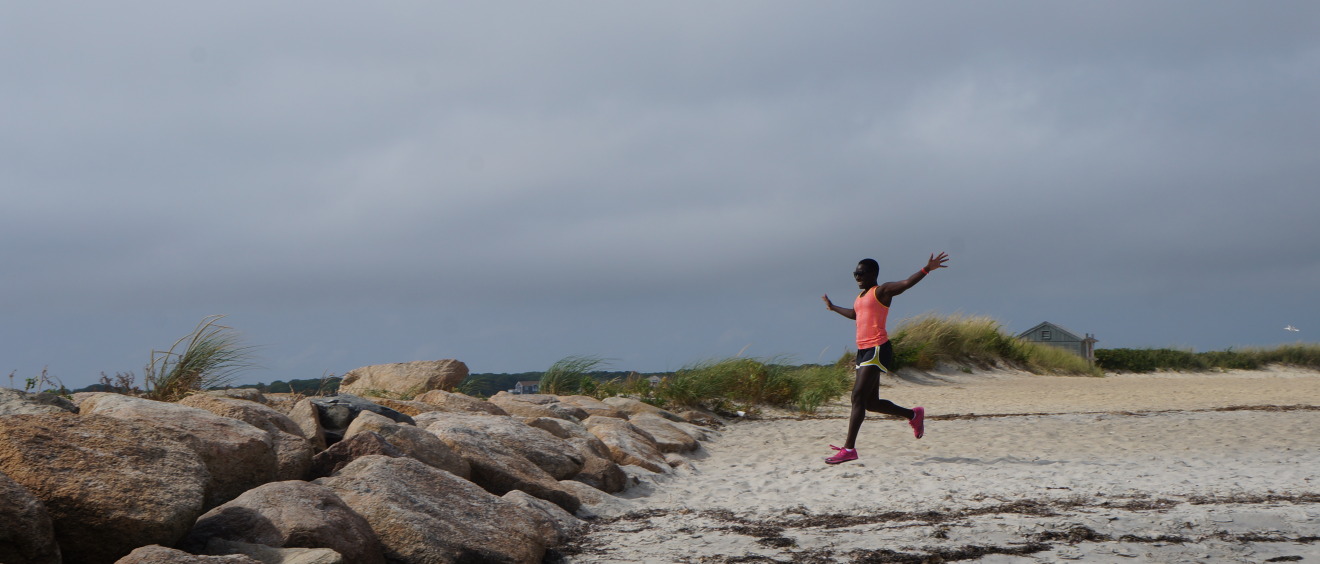 Make a Difference in the World
Every day I am more grateful, more humbled, and more inspired at business school. It's nearly impossible to summarize all that has happened in my life over the past 5 months; a blog post simply cannot accurately describe how transformational transitioning from corporate life in a small town to a truly global business school has been for me. But I'll try, because it feels like every moment that passes I want to write it down, record it, or photograph it so I can hold on to the precious memories forever.
My life is now frequented by awe-inspiring moments daily, and my heart is just so full. Moments like the time one of my fellow students came out for the first time to our class because he discovered America was more tolerant of homosexuality than his home country; like the time another student told me about the 7 businesses she owns in an effort to transform health care and cure diseases around the world; or the time I witnessed another student bravely walk to the board during a lecture and teach the 94-person class a new concept at the professor's request.
It never escapes me for one moment that these experiences are made possible by many others. My parents, for one, are graciously taking care of my dog while I am in school so that I can study without distraction. Not to mention all the other wonderful things they have done to get me here, like provide me with a supportive and loving home as well as every educational opportunity throughout the years so that I could pursue my goals without limits. Thank you. My brothers and sister, thank you. My uncles and cousins, thank you. My grandparents that somehow made a way through extreme poverty and civil war on one side, and the economic slavery of sharecropping on the other, thank you. And of course every woman and every black person that paved the way in higher education so that the doors of this institution could even be open to me. I stand on their shoulders. I look around me in amazement. I rub my eyes and blink twice to make sure it is all real. Thank you.
I am most grateful for the time I have in the classroom learning from Section B. In order to make my rather large business school feel smaller, we are divided into 10 groups of 94 students called Sections. Sections have been a tradition for many generations here, and become your family for life. I was assigned to Section B. No, I was BORN to be a B, (haha) and have found myself building incredible bonds with my sectionmates. We spend every class together, and numerous, plentiful, bountiful, raging social events together. I swear, I need help managing my social calendar just as much as my academic one. But eh, what can you do. It's hard to explain, but just trust me when I say spending every day socializing, and every day discussing (via the case method) tough business, ethical, and leadership problems with the same 94 people for ~4 months challenges you, builds you up, breaks you down, and gives you the tools to be a clearer thinker, better human and stronger leader like nothing else in this world. And it is almost never easy.
If I could boil it all down to one word it would be that business school has made me more brave. I am a bit younger and less experienced than many of the other students, and I would be lying if I made everything sound like it has been smiles and rainbows. I've been intimidated, frightened, and doubtful of myself often. Sometimes going to classes with the top business talent in the world makes me question the Admissions Office's decision to let me in here. I can get so riddled with insecurities when I hear my classmates make brilliant comments that go waaaay over my head, but my Section B experience is helping me to see more and more that I have good ideas to bring to the table, too and that I can contribute to others' learning as much as they do mine. Somehow (miraculously) I have been able to keep up, and when I find myself completely lost during a case discussion, I know there are experts in my section that I can ask for help. Contrary to common belief, the business students at my school are incredibly giving, encouraging, and helpful toward each other. For this I am so grateful. Because without their support, I couldn't get my brave on, overcome my fears, and grow.
Getting my brave on has had amazing consequences and led me to the plethora of awe-inspiring moments I am so grateful for. Hands down, the most fun opportunity I have had to be brave occurred before classes started when I traveled to Greece with ~10 other students. Not only was it my first time traveling to an international destination by myself, but I was also meeting up with 10 people I had never met. Many day beach parties, night parties, infinity pools, and beautiful Grecian vistas later, I was so glad I took the leap of faith and went on the trip.
I've also been brave enough to audaciously think I could take on a few leadership roles in a student body of such amazing achievers. One of the promises I made to myself before coming to school was that I would "do something creative with my life and feed my artistic soul." I've managed to make that happen as the director of social media for the Retail and Luxury Goods Club (a student club at the business school). I've had the opportunity to flex my creativity with fun social posts, and even participated in the club's fashion show. The other promise I made to myself was that I would "go back to Africa and positively impact my father's homeland." So far, I've managed to stay on track with this goal by getting involved with the Africa Business Club on campus. As their VP of Technology, not only do I get to use my creative skills to build and manage their websites, but I also stay in the know about recruiting opportunities located in Africa. All in all, these leadership roles have been about serving the business school community in ways that I am genuinely interested in. I am so glad I was brave, and didn't listen to the little voice in my head at the beginning of the year that told me I couldn't possibly lead anything in a population of such talented students.
Getting my brave on has also meant standing up for what I believe in, finding my voice, and solidifying my identity as a proud African-American woman. The recent deaths of Trayvon Martin, Tamir Rice, Eric Garner, and Michael Brown (in St. Louis, the city of my alma mater) have overwhelmed me with every spectrum of grief. The assault on the African American psyche that is represented by their unjust deaths is nearly paralyzing. I fear every day for my brothers, who are tall, dark, and according to society, therefore menacing. One of my brothers was stopped by the police in front of my parent's house not too long ago and and accused of being in the wrong neighborhood. Thank God he had his I.D. with him, and the police let him go. But the deeply saddening reality of the world we live in as American minorities is that many people assume my family, my father, and my young adult brothers in particular are menaces to society simply because of how they look. Intolerance is pervasive. A lack of appreciation for black life is pervasive.
I owe it to my brothers, to my future children, and to every minority that has made my life of privilege possible, to speak out against racially-motivated police brutality and drive change. One could say that I have grown rather "militant" in social media, posting inspiring civil rights quotes from Thoreau to Lincoln to Martin Luther King. I've posted statistics proving the unjust pattern of black male death at the hands of policemen. And I've condemned the justice system that is failing to protect the men and women in this country who look like me.
In the thralls of deep sadness and anger over the situation, I have been challenged by my fellow students to be calm and logical in my response to current events. The classroom and the case method has taught me how to respectfully disagree and engage in fruitful debates with people who hold opinions different from mine. The classroom has also taught me that I can gain so much from others' perspective. So as I seek to drive change, I have promised myself to do so by being open about my opinions, but to share them in a respectful manner. I am learning to be brave and not shy away from the tough conversations about race. I am discovering how to engage in even-handed, fact-based, give-and-take dialogue.
Perhaps more importantly, I am learning how to partner with my fellow students to make a difference. My school promises to teach leaders that will "make a difference in the world," and by working together to organize a vigil for Mike Brown, Tamir Rice, Eric Garner, and Trayvon Martin; by working together to tell each other's stories facing racial discrimination in America (even as students at a prestigious business school) and by setting plans to develop a business response to systematic racism in America, I am already seeing how together, the student leaders around me will make a difference in the world and will make the U.S. a more racially tolerant place.
So what's next? First semester is winding to a close, marked by a few tough final exams before heading off for the holidays. In the spirit of getting my brave on, I'm traveling independently internationally again! This time, to Kampala, Uganda to spend Christmas with my Aunt and discover with my own eyes where I come from for the first time. What better way to chart my path forward to the new year and a second semester at school than to go back to my roots? I am also planning adventures in Marrakech, Morocco, as well as a course through school in Casablanca, Morocco.The plan is to return from Africa with a deeper understanding of the continent and with more tools under my belt with which to make a difference in the world. I'll let you know how it goes.